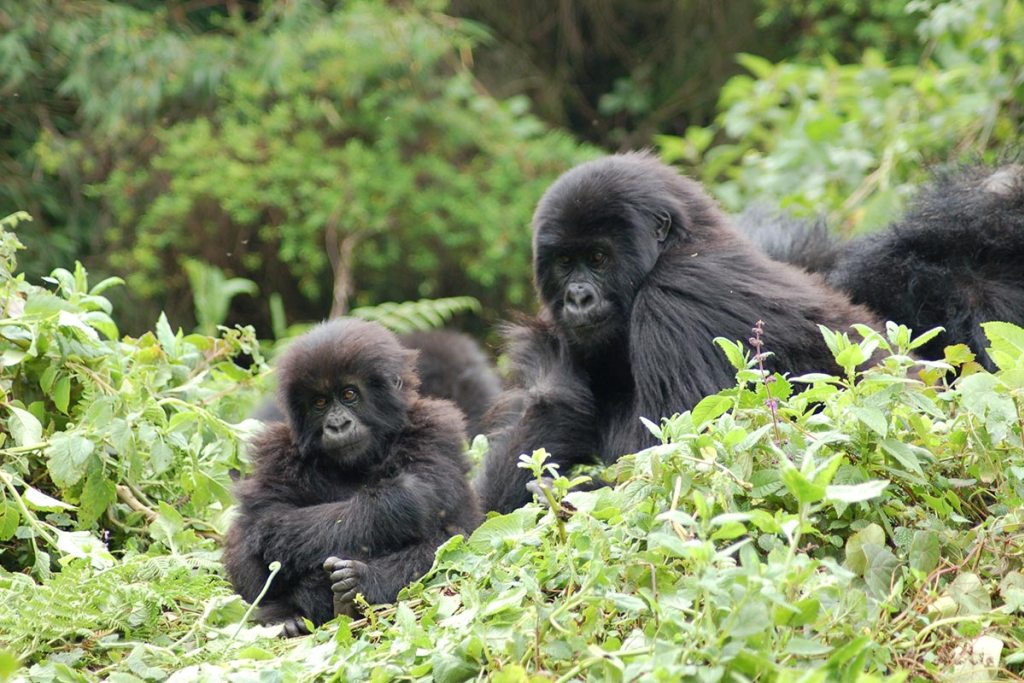 Top 10 East African Safari Holidays
TOP 10 EAST AFRICAN SAFARI HOLIDAYS
---
Over the last 10 years of traveling to various places in East Africa, we thought it wise to come up with a "safari menu" for our walk-In clients. Our walk-in "safari Menu" is a list of what we think are the Top 10 East African Safari Holidays.
The top 10 East African Safari Holidays listed here are not In any sort of order – it would be difficult for us to put them in order!
---
Enjoy browsing our list of list of Top 10 East African Safari Holidays…
---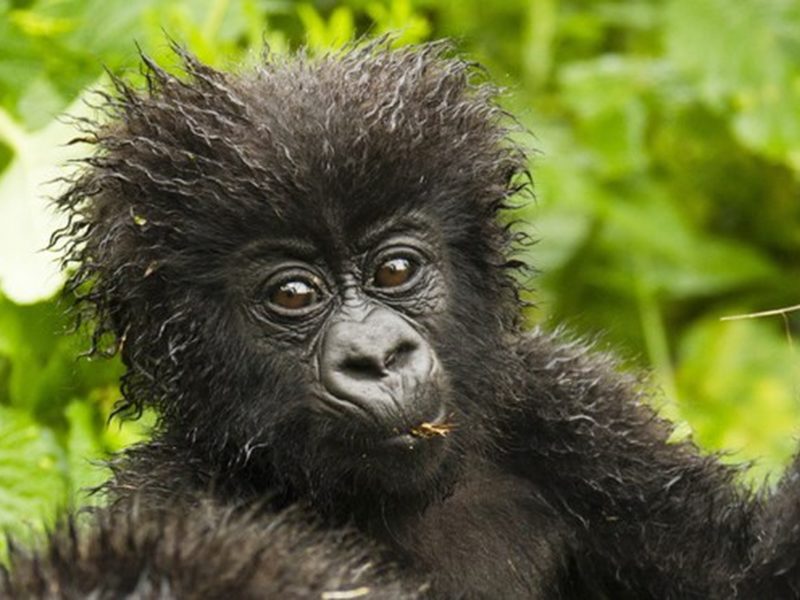 GORILLA TREKKING EXPERIENCE – Rwanda or Uganda.

---
Mountain Gorilla trekking can best be experienced in Rwanda or Uganda. Spending the 01-hour in either of the countries is probably the Best thing you will ever do in your lifetime. The size Of the Gorillas will contradict their behavior around you as you marvel and photograph these giants of the tropical rain-forest of East Africa.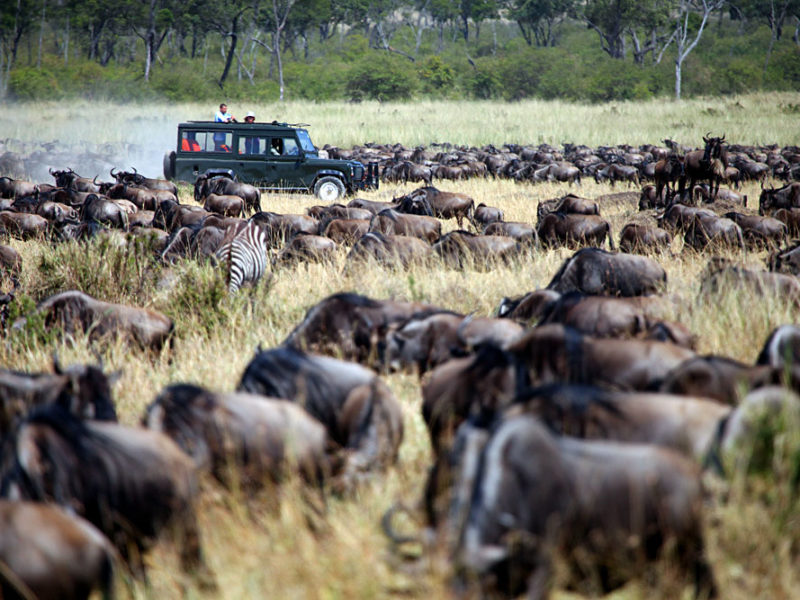 WILDEBEEST MIGRATION EXPERIENCE – Kenya or Tanzania…
---
Considered Africa's most epic journey, the migration can be experienced in either Kenya or Tanzania. We have a preference for the Masai Mara especially in the months of July to October.
If wildlife Photography is your thing, consider the Tanzania's Wildebeest Birthing, in Late January to Early February.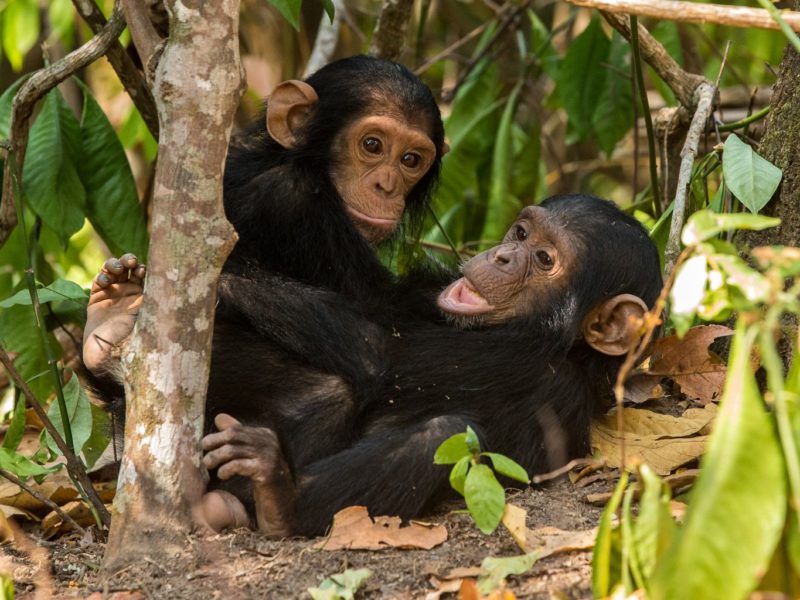 CHIMPANZEE TREKKING EXPERIENCE – Uganda, Rwanda & Tanzania

---
Chimpanzee trekking can best be done in Rwanda or Uganda. Spending the 01-hour in the presence of chimps is a very rewarding experience. Although we have a preference for Chimpanzees in Kibale Forest Park In Uganda, you can also track chimpanzee in Rwanda's Nyungwe Forest Park. If your keen on Remote Off-the-beaten routes, Tanzania's Far-flung Mahale is a perfect choice.
Take a Look at our 07 Days Uganda Chimps & Gorilla Safari Offer.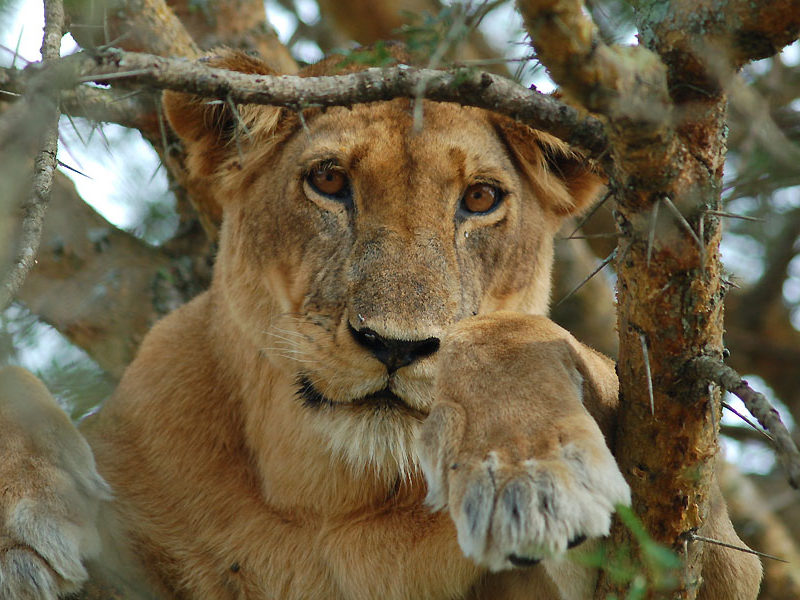 TREE CLIMBING LIONS – Uganda or Tanzania
---
Tree Climbing Lions are fascinating to catch a glimpse of. In Uganda, Tree Climbing Lions can be seen in the Southern sector of Queen Elizabeth National Park, and Tarangire National Park in Tanzania. We like to combine Chimpanzee Tracking, Gorilla Trekking and the Climbing Lions in Uganda  in our 7 Days Uganda Safari.
 Take a look at our Tanzania Holidays that include Tree Climbing Lions.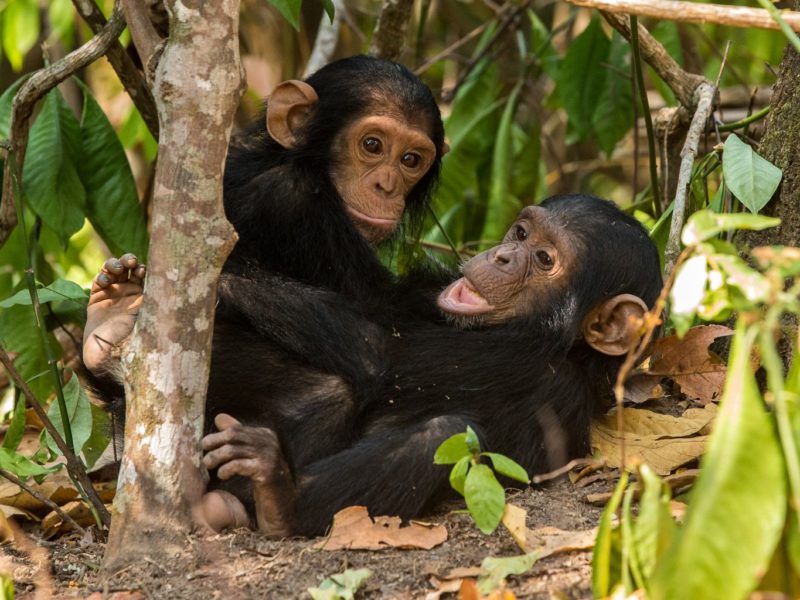 RHINO TRACKING EXPERIENCE – Kenya & Uganda.

---
Rhinos are critically endangered and are On the brink of Extinction. However, there is a lot we can do to change this situation, among which visiting the Saruni or Sera Conservancy in Kenya, or the  Zziwa Rhino Sanctuary if going to Uganda. We like to encourage travelers to add Rhino Tracking to their itineraries as this indirectly contributes to the ongoing conservation efforts to Save the last remaining Rhinos in the world.
Take a Look at our Rhino Trekking Conservation trip Ideas.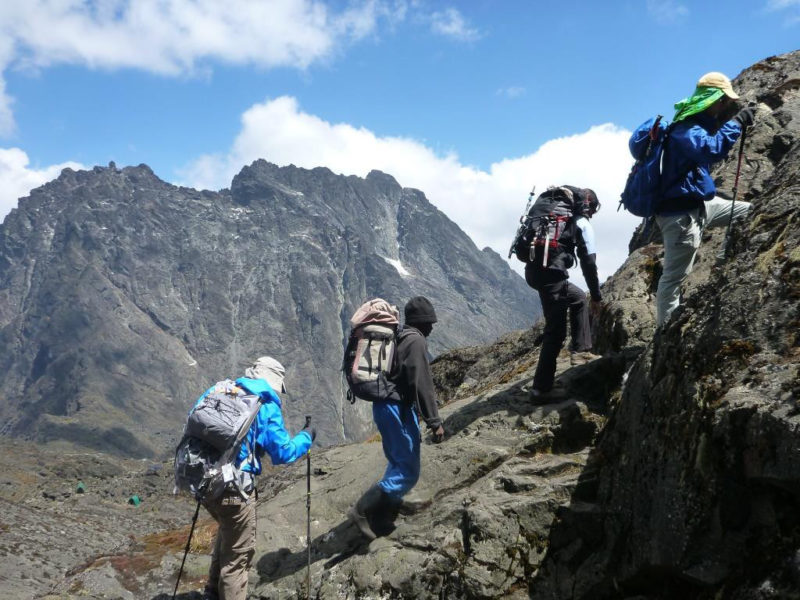 MOUNTAIN CLIMBING – Uganda or Tanzania
---
Uganda & Tanzania offer one Of the best Mountain Climbing experiences. Tanzania's Kilimanjaro Mountain is probably the most popularly climbed Mountain with up to 45% of our clients booking the 6 Days Machame Route Climb.

In Uganda,  Rwenzori Mountains affords climbers a unique off-the-beaten route.
 Take a look at our Mountain Climbing Holidays in East Africa.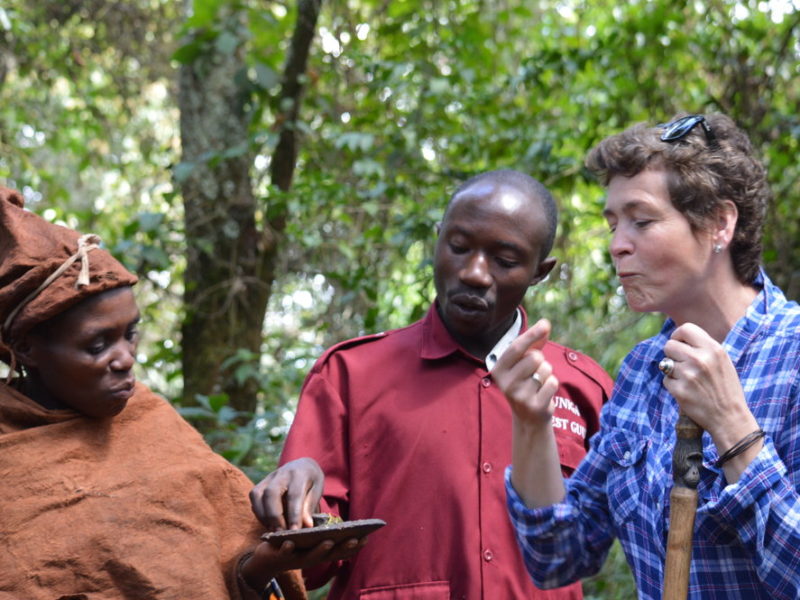 CULTURAL EXPERIENCES – Rwanda, Uganda, Kenya & Tanzania.

---
All four (04) of our Destinations each offer life changing cultural experiences for the discerning Traveler who is keen to experience more about a destination other than just the Wildlife. In Rwanda we like to visit the Ibya' Iwacu Cultural Village now called The Gorilla Guardians Village, In Uganda we like to Visit the Batwa Pygmies, and in both Kenya & Tanzania – a visit to a local Masai community is always part of our package.
Take a Pick based on where you are going.
06 Days Uganda Safari Including Cultural Experience with Batwa.
07 Days Kenya Wildlife Safaris Including a Visit To the Masai Village.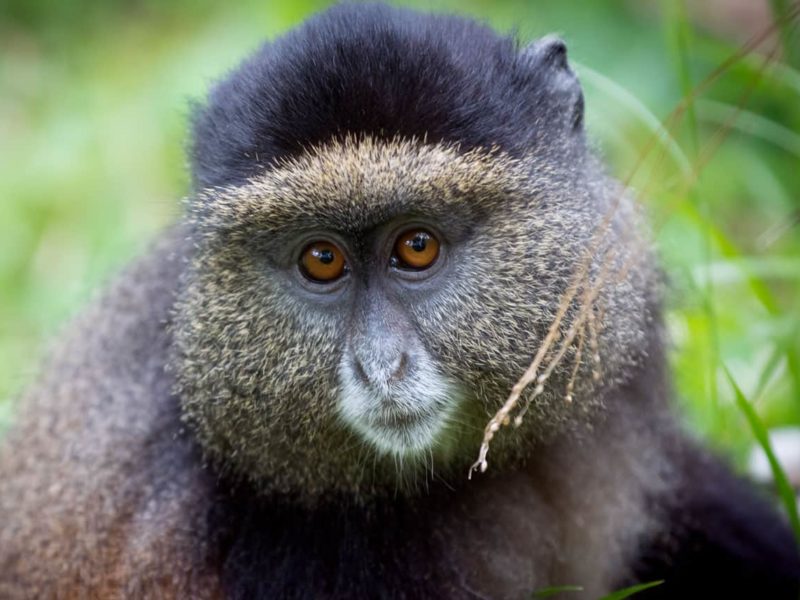 GOLDEN MONKEY TREKKING – Uganda or Rwanda.
---
Besides the Big primates ( Chimps + Gorillas), Uganda & Rwanda offer a unique smaller but yet interesting primate trekking experience in search of the cheeky  Golden Monkeys. While Golden Monkeys can also be found in the Virunga National park in DR. Congo, we don't operate Trips there because of the insecurity that caused the complete closure of Virunga Park.

Uganda & Rwanda remain the only Safe places to see Golden Monkeys In East Africa.
In Rwanda, We like to combine this with Gorillas – 04 Days Rwanda Safari.
If Uganda is you choice, then consider booking our  06 Days Uganda Safari.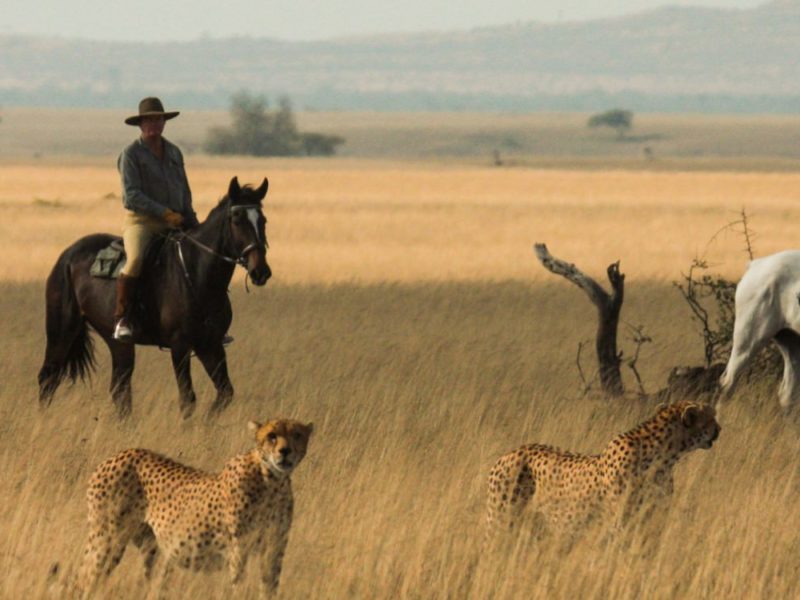 HORSEBACK SAFARI EXPERIENCES –  Kenya & Uganda.

---
Horseback Safari Experiences are another extra-ordinary style in which to Experience Africa. Our horseback Safaris are small group and typically visit the remotes places not readily accessible by Cars – No Treads only hoves!
Kenya is our favorite Horseback Destination for our Off-beat Horse Safaris that explore the vast plains of the Masai Mara Reserve.
Take a look at our 08 Days Kenya Horseback Safari.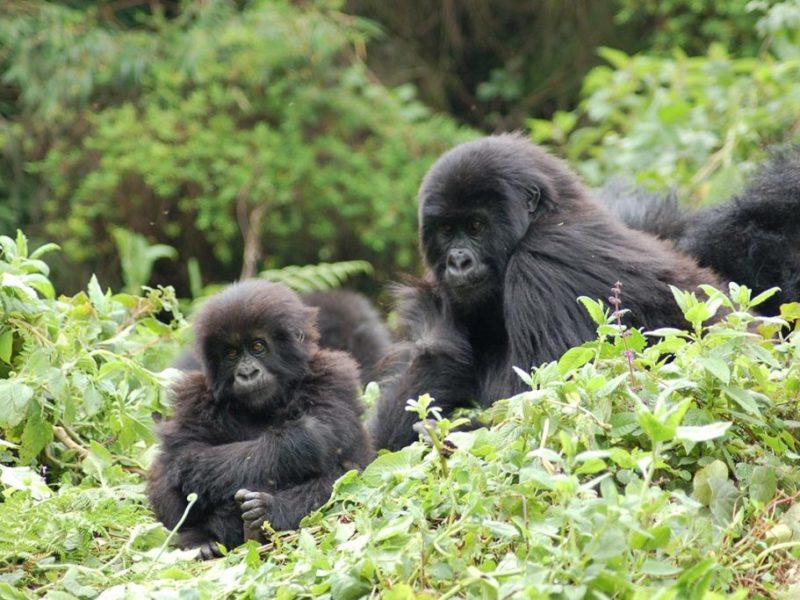 GORILLA HABITUATION EXPERIENCE –
Exclusively Uganda.
---
Uganda is the only Place you can do gorilla habituation and spend 04 hours with the gorillas In Bwindi Forest – Nowhere else!

Gorilla Habituation is ideal for animal enthusiasts and Photographers who appreciate less crowded Experiences.
Interested in Gorilla Habituation? Look at our 04 Days Uganda Gorilla Habituation Safari