Escorted PWD'S friendly safaris
Escorted PWD'S friendly safaris – Holidays for persons with Disabilities.
---
Escorted PWD'S friendly safaris – Encouraging travel amongst persons with disabilities – Promoting inclusive tourism for the disabled persons – working with PWD'S friendly lodges & guides.
---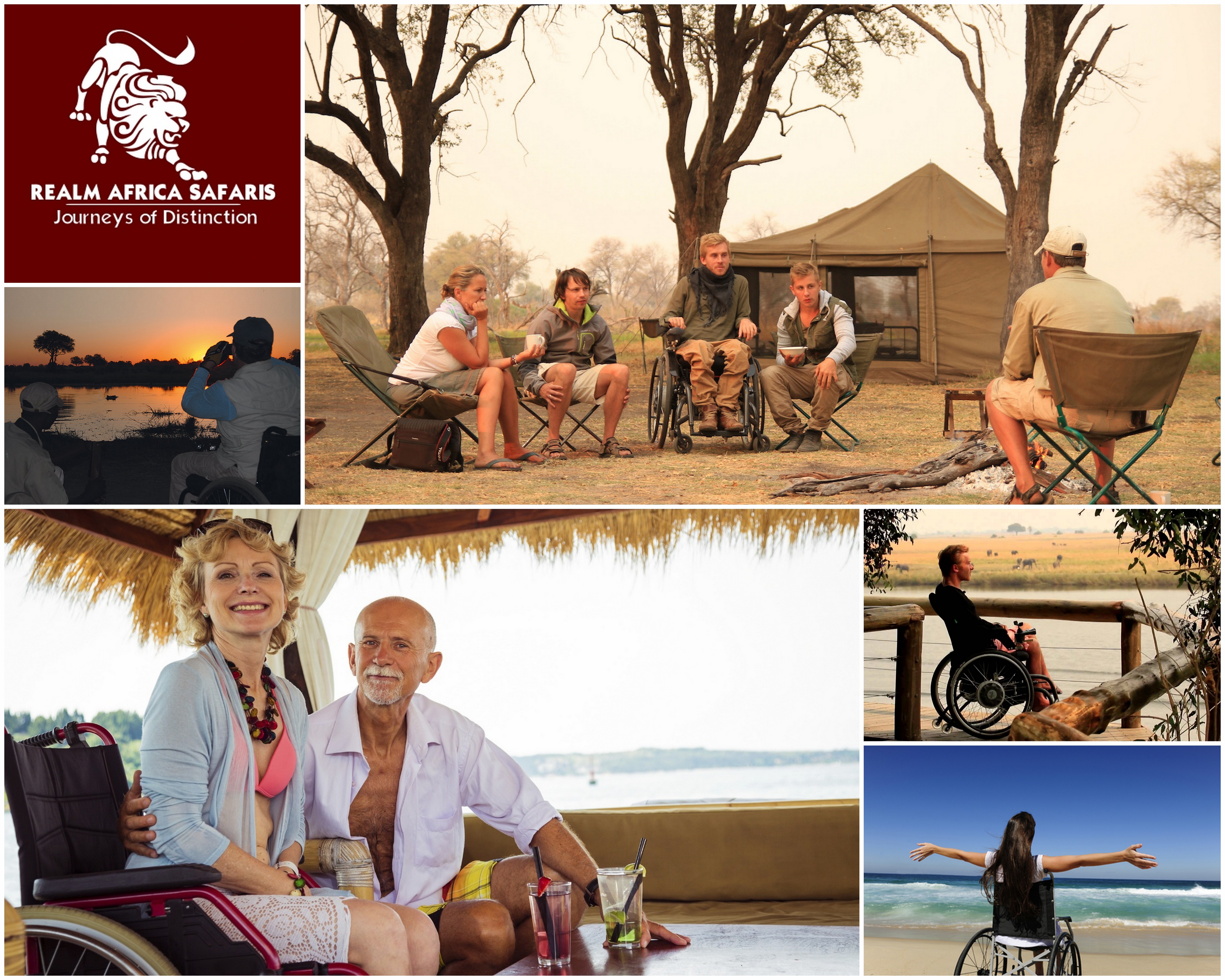 Inclusive tourism or Persons with Disabilities – PWD's friendly tourism is probably the most underserviced tourism in East Africa (Uganda, Rwanda, Kenya & Uganda). Realm Africa Safaris has identified the need to promote All – inclusive – PWD's friendly Safaris across the region by opting to offer tailor-made (of course PWD's friendly safaris ought to be  tailored to the ability or inability of the traveller) escorted PWD's friendly Safaris as a way of making the world a "levelled ground" for all to see and experience.
Escorted PWD'S friendly safaris are not "a piece of cake", reason that not every company is advertising these such safaris. However, Realm Africa Safaris experts are more than willing to work with you to plan your dream safari holiday to East Africa.
---
HOW TO PLAN ESCORTED PWD'S FRIENDLY SAFARIS
---
At the time of planning your trip, please complete out our special needs safari inquiry form. This form is designed to guide us in understanding what sort of disability or disabilities you may be suffering and puts us in a better position to understand what sort of destination, activities, lodging, transportation, food and special needs care you may require. The planning process for an escorted PWD's safari may not last just one (01) day or even just two (02) days but could take a bit of back and forth communication (maybe lasting so many weeks) with your tour consultant who will then set out to plan your Escorted PWD's friendly Safaris.
---
WHAT TO EXPECT.
---
All – Inclusive – Persons with disabilities – PWD'S friendly Lodging:
Like we earlier mentioned, all-inclusive tourism – PWD's friendly Safaris are not well catered for in terms of PWD's friendly lodges. However, our team at Realm Africa Safaris in on a task to identify and also document all relatively PWD'S friendly Hotels, lodges and or Camps with Uganda (as a model PWD'S friendly Destination for 2017) putting the focus on wheelchair ramps, lifts, PWD's toilets and other services.
PWD's friendly Transportation:
Cars: Realm Africa Safaris is working with a range of companies with the capacity to make modifications on her vehicle fleet to enable the be suitable for carrying and transporting our PWD's safari clients.
Planes: Realm Africa Safaris doesn't own aircraft but works hand in hand with partner companies like Aerolink Uganda (regular flight outfitters for the East African Region) to deliver PWD'S friendly flying safari experiences.
---
In a nutshell, we would like to put emphasis on making Uganda (first) an all inclusive – PWD's Friendly destination. However, this starts with you booking your maiden Escorted PWD's friendly Safaris to Uganda with Realm Africa Safaris – it's the only way we can document, and later be able to promote and realize full consideration of persons with disabilities.