UGANDA GORILLA SAFARIS
---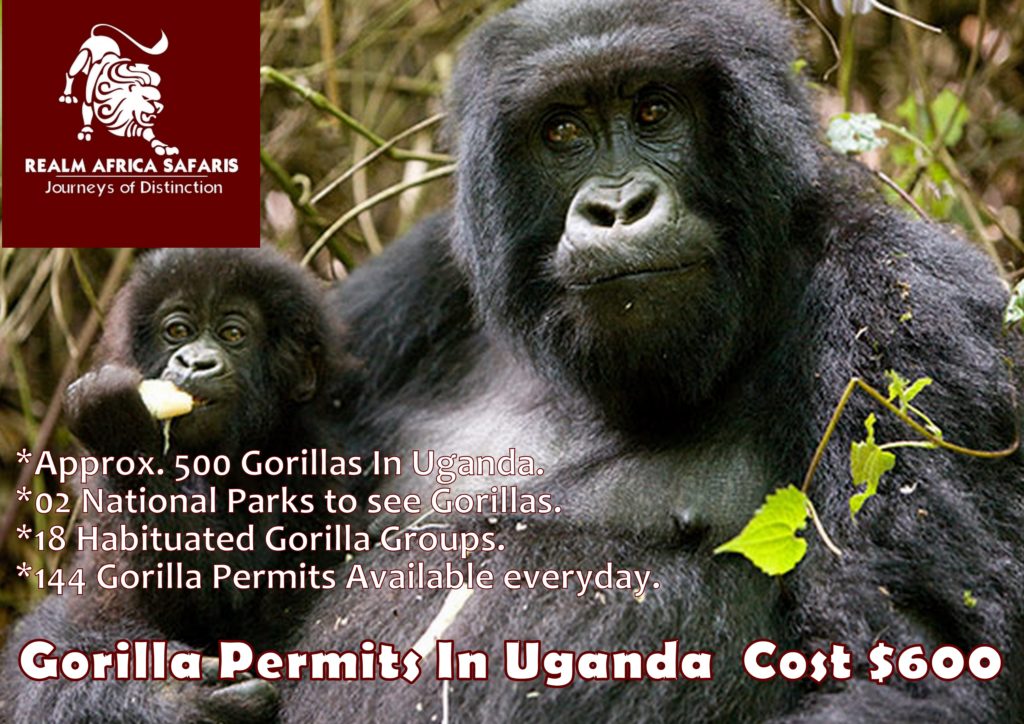 Uganda Gorilla Safaris are the most popular Adventure holidays for travelers to East Africa. Gorilla Trekking in Uganda takes place in two (02) major parks; Mgahinga Gorilla park and or Bwindi Forest park  – with Bwindi Forest NP being our favorite gorilla trekking safari destination. Both Mgahinga & Bwindi are far-flung destinations located in the extreme south of the country and require up to 9 -10 hours drive from Kampala City – if flying through Entebbe. Alternatively, travelers could opt to fly in through Rwanda – The drive from Kigali (Rwanda) lasts only 4 hours.
Gorilla Safaris require proper prior planning as all travelers intending to trek gorilla MUST have booked and FULLY paid for their gorilla trekking permit. Gorilla permits in Uganda cost US$600.
For those passionate about staying longer, filming or photographing Mountain Gorillas in the wild, we recommend that you consider doing Gorilla habituation experience – a full Day – 04-hour gorilla safari experience. Gorilla Habituation permits cost US$1500 per permit.
Interested in gorilla habituation experience? Please read more " Gorilla Habituation in Uganda ".
Uganda gorilla Safaris in Mgahinga & Bwindi are probably the best gorilla trekking Safari experiences you could ever have. However, we recommend prior planning at least 6 months in advance because gorilla permits can be scarce especially in the peak season.
---
TOP RECOMMENDED

UGANDA GORILLA SAFARIS
---