DISCOUNTED UGANDA GORILLA SAFARIS - GORILLA PERMITS USD450
Discounted Uganda gorilla safaris - Low season Discounted Uganda Gorilla Safaris - Discounted Uganda Gorilla Permits -  Discounted gorilla permits 2017/2018 - April, May & November  gorilla trekking Safari offers.
---
Uganda is well known for offering discounted Low season Gorilla permits in the months of April, May & November. Discounted Gorilla permits in  Uganda cost USD450 each instead of USD600. This has made Low Season discounted Gorilla Safaris very popular. Booking Low season discounted Uganda gorilla safaris saves you atleast USD150 on each Gorilla Permit you purchase. 
Discounted Uganda gorilla Safaris sometimes get overbooked - we therefore advise that you plan & book your Low Season Discounted Uganda gorilla Safaris in advance.
LOW SEASON DISCOUNTED CHIMPANZEE PERMITS IN KIBALE FOREST NATIONAL PARK - USD100
In the months of April, May and November, Uganda doenst only offer Discounts on gorilla permits but also Discounted chimpanzee trekking Permits for Kibale Forest ational Park. Discounted Chimpanzee permits cost USD100 instead of USD150. If you are keen to make the best out of these Low season discounts,then you would look at combining Discounted gorilla trekking In Uganda with Discounted chimpanzee trekking In Kibale Forest National park. Our best recommendation of discounted gorilla and chimpanzee trekking would be; 09 Day Gorillas, Chimpanzee and Wildlife Safari. Look below for more low Season Discounted Uganda Safaris that combine well with Chimpanzee trekking or simply fill out this form and work with our Consultant to tailor your own holiday.
DISCOUNTED UGANDA GORILLA SAFARIS - April, May & November - Gorilla Permits USD450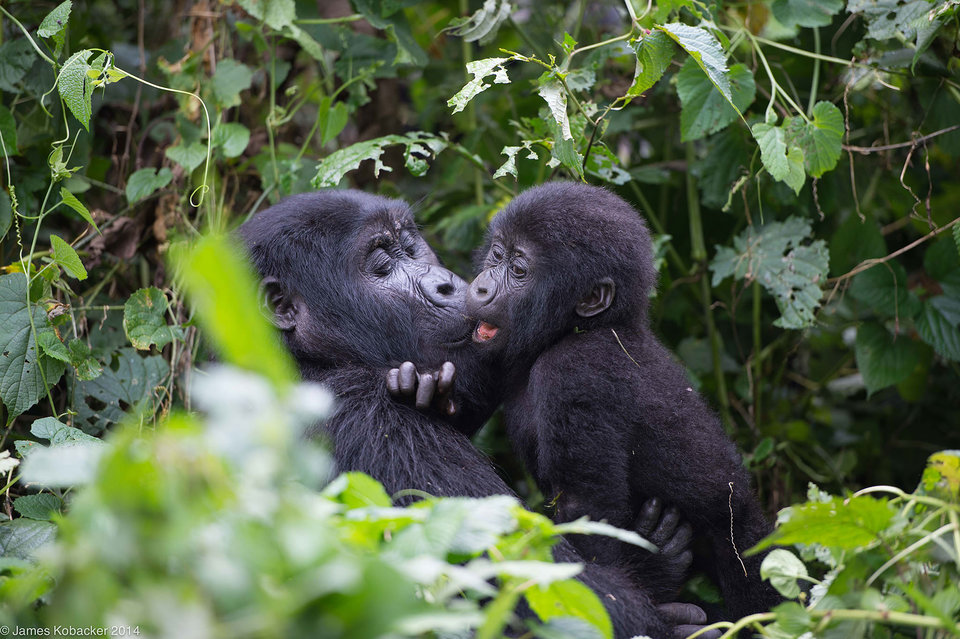 Our 3 Day Discounted Uganda Gorilla Safari Holiday Tour into Bwindi Forest National Park is our most popular journey for travelers seeking to see mountain gorillas in the low Season Months of April, May & November. Uganda Gorilla Trekking permits Cost USD450 - instead of USD600.
5 Day Low Season Uganda Gorillas & Chimps Safari
This 5 Day Low Season Discounted Uganda Gorilla and chimpanzee Tour is a favorite for Primate lovers. This tour Visits Kibale Forest National park for Low season Chimpanzee permits for Kibale Forest cost - USD100 instead of USD150. The highlight of this tour is Gorilla Trekking In Bwindi forest.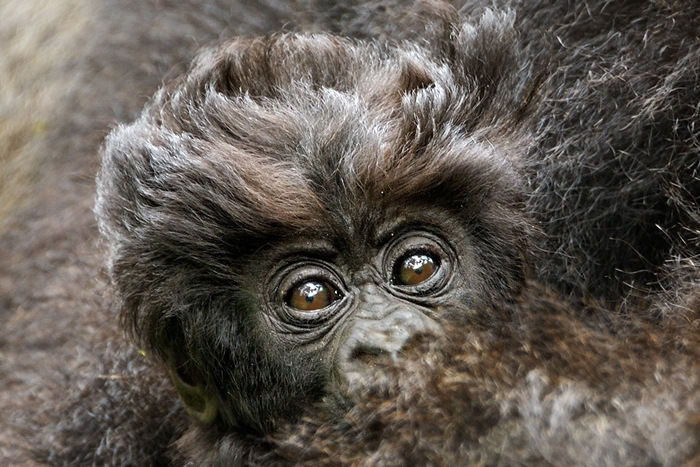 9 Day Discounted Gorilla, chimps and wildlife Safari
Our 9 Day Discounted Gorilla, chimps and wildlife Safari is our best seller advantage series Uganda Safari. Travelers get to Trek chimps In Kibale Forest, visit Queen Elizabeth Park for the Spectacular Kazinga Channel boat trip, crowning it all up with gorilla trekking In Bwindi Forest.