Papaya Lake Lodge – Overlooking Lake Lyantonde – near Kibale Forest
Papaya Lake Lodge – Overlooking Lake Lyantonde – near Kibale Forest
---
Papaya Lake Lodge – Elegantly well placed to offer uninterrupted views of Lake Lyantode – 40 minutes drive away from Kibale Forest National Park.
---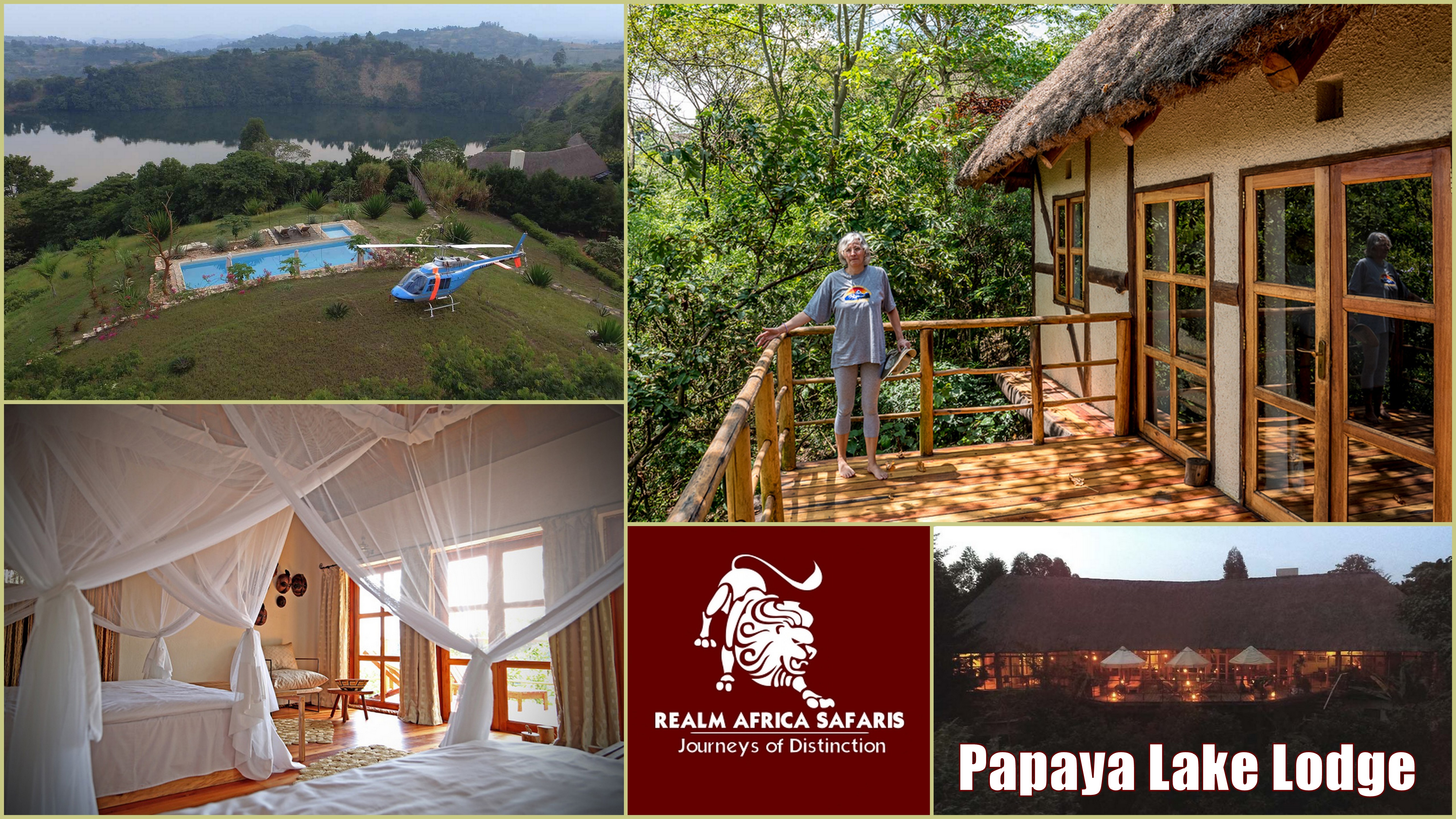 Papaya Lake Lodge is a truly superb small group luxury lodge that exhibits a blend of Afro – contemporary art and design – all credited to the small family of three; Magdalen, Sebastian and their son Alexander who have each contributed to the beauty of the lodge. Both of polish origin, Magdalen and Sebastian led overland trips across Africa and only stopped that after they discovered the Pearl of Africa – Uganda, a place they felt would be home to them and their little son.
With just a tent to live in, Magdalen & Sebastian began their journey to establishing what were now consider one of Uganda's Top Small group boutique luxury properties – Papaya Lake Lodge. For nearly three (03) years, they each personally got involved in building this lodge till its opening in 2015. Every bit of furniture in the lobby, dining and inside the cottages is home-made.
The thing we love about Papaya Lake Lodge is eight (08) en suite cottages each with a private deck overlooking the crater Lake and one (01) double storied family villa with three (03) bedrooms, large deck and a private fireplace inside the living room.
Papaya Lake Lodge though polish owned offers a true African feeling right from the time you arrive. Magda (short of Magdalen) and Sebastian work with a team of Ugandan locals who they have fully equipped with varying skills that make the product and service at Papaya Lake lodge incomparable.
All the food you will feed off while at this spectacular lodge is garden-fresh home grown food.
Papaya Lake lodge has a scenic swimming pool that overlooks a couple of Lake along the Kibale – Ndali -Kasenda Crater Lakes. This pool is a perfect place to unwind after you Chimpanzee trekking or habituation experience in the neighbouring Kibale forest national park.
Interested in things to Do and See while staying at Papaya Lake Lodge? Read " Top things to do and see in Kibale Forest National park"