MOUNTAIN GORILLA FILMING IN UGANDA
---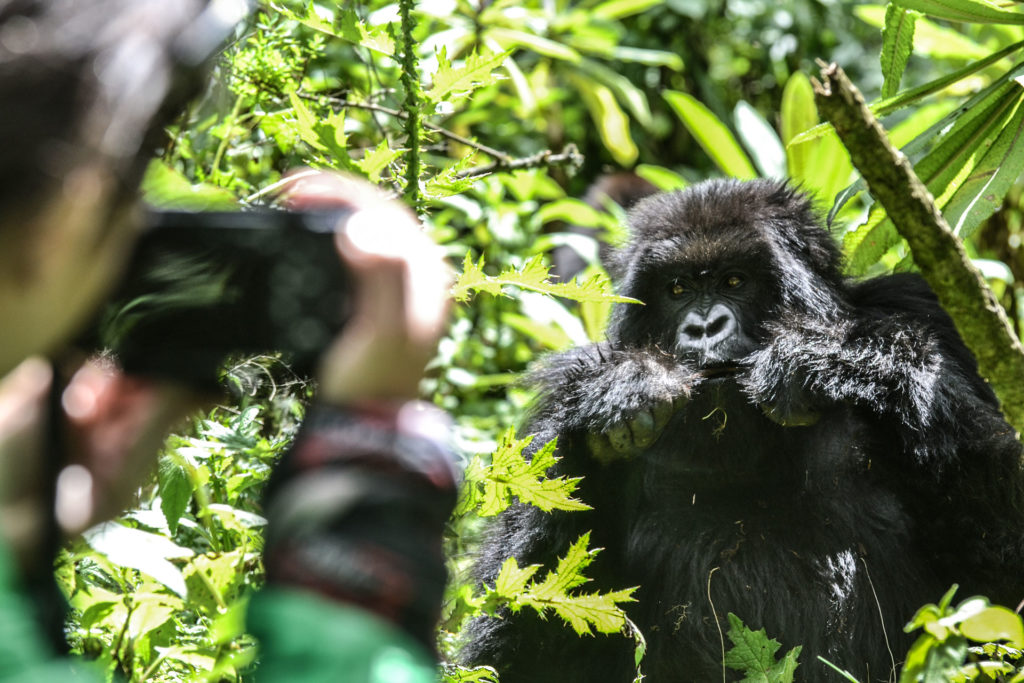 Mountain Gorilla Filming In Uganda can be done in two (02) National parks; Bwindi Forest, and Mgahinga Gorilla National Park. Filming Mountain Gorillas In either one of the two (02) National Parks can only be done after acquiring the necessary Filming permits and permission.
Primarily, all film Crew members intending to visit Uganda for a film shoot must apply for a Uganda Filming permit from the media Council of Uganda – a process we are happy to Help you through.
Press Accreditation from the Uganda Media Council is a process that starts with all film crew members individually filling out Form G (Follow the link to fill in Form G) and thereafter you will forward this to Realm Africa Safaris™ who in turn will deliver it to the Media Council for approval. Upon approval, you will then apply for a Gorilla Filming permit from Uganda Wildlife Authority.
The Procedure of applying for a Mountain Gorilla Filming permit in Uganda involves writing a detailed letter Addressed to Uganda Wildlife Authority introducing your media company, its filming project, mention intended filming date(s) & desired filming Location, and the intentions of filming in this Location (don't forget to mention how this will benefit Uganda). Also, include passport details of each crew member, and state each members role…ie Film Director, Sound technician etc.
We will then forward this letter to Uganda Wildlife Authority – UWA for approval. Upon approval, UWA will then draft a memorandum of Understanding – MOU clearly stating the terms and conditions to be adhered to during your Mountain Gorilla Filming project, a UWA Gorilla Filming Price quotation accompanying the MOU will then be sent to you to effect payment. Once the payment(s) are made to UWA, a confirmation will be issued stating that you are permitted to carry on with Mountain Gorilla Filming in Uganda.
Finally, you will be required to write an authorization letter to UWA, Authorizing Realm Africa Safaris™ to collect your Gorilla Filming Permit which you will receive from us upon arrival.