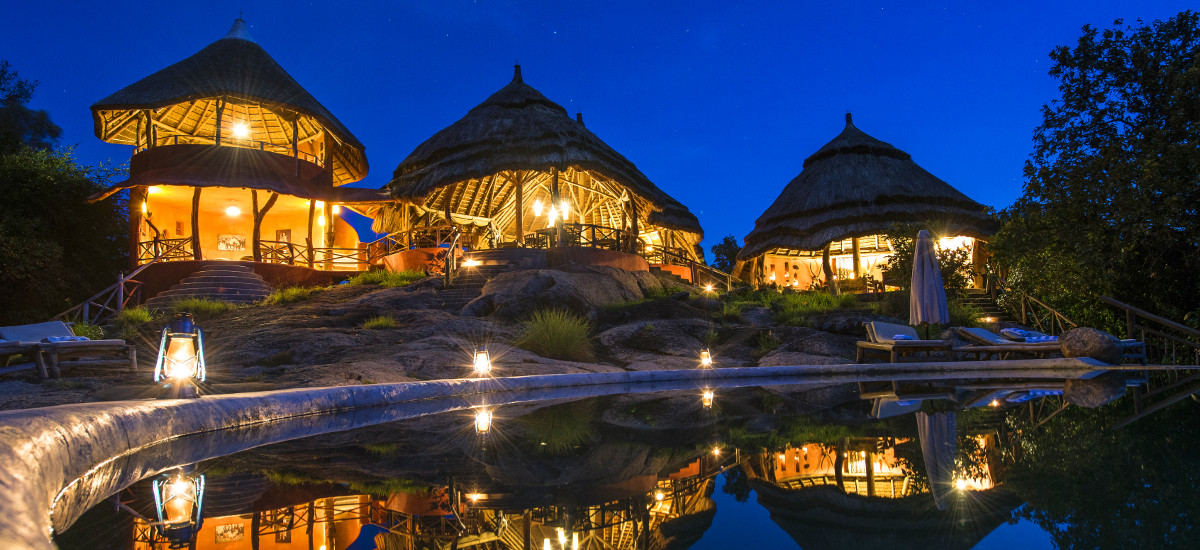 Mihingo Safari Lodge
Mihingo Safari Lodge …
Mihingo Safari Lodge is an experience, a celebratory palace in the wild Bush of Uganda's Lake Mburo National Park – only 4 hours from Kampala. Mihingo Safari Lodge set the standard of what Tented Camps ought to be like in Uganda-today there are many tented lodges but none like Mihingo Safari Lodge in Lake Mburo National Park – truly one of the Pearls in the Pearl of Africa – Uganda.
Mihingo Safari Lodge is what one can only imagine about a luxury Safari Lodge would be like, but it goes beyond – each of the Chalet like Tents is situated in spots that afford guests splendid views of Lake Mburo, the rolling hills, the savannah and beyond – if you desire privacy – Mihingo Safari Lodge gives you just that and more – it is what I would call a celebratory place – a lodge where you celebrate your time in Africa or that special occasion, it is certainly a must place to stay at for Honeymooners, those celebrating an Anniversary, Birthday, the perfect place to chill out and more.
Mihingo Safari Lodge – where your arrival is graced with a Ugandan Welcome and refreshments – your permanent Tented Accommodation is simply luxurious, tastefully decorated with an African Touch, views everywhere even from the luxurious bathrooms, your deck becomes a place to experience the sights and sounds of Africa- and there is nothing like spending an hour gazing at the African Night Sky with the Moon and Stars while listening to the sounds of the African Night – Mihingo Safari Lodge is more than a place with a bed for the night but an experience in itself.
Food – Meals at Mihingo Safari Lodge are thoughtfully, caringly prepared – the presentation alone is an experience to the eyes – the tastes prepared with fresh, organic and locally grown ingredients that will delight your palate and most likely be one of the best meals in Uganda.
Mihingo Safari Lodge  –  Lake Mburo Park– is simply luxurious lodging with that added touch of comfort all designed with you in mind. Mihingo Safari Lodge is also a place that provides with the unique adventure of taking a guided horseback Safari at Lake Mburo National Park – ride through the rolling hills savannah amidst zebras, buffaloes, Eland antelopes and more – truly a unique Experience in African Wild.
---
Activities you can do at Mihingo Lodge:
---
Horseback Riding Safaris: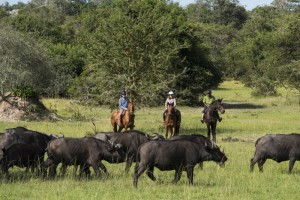 Mihingo Lodge is the only camp in Lake Mburo that offers horseback riding safaris in both Lake Mburo and beyond. While on a horseback riding safari you can see zebras, giraffes, buffaloes, eland antelopes and others.
Mihingo Lodge also offers overnight Horseback Safaris where you camp and eat in the bush, a most exhilarating experience for participants, you have a bush-dinner and bush-breakfast while on a horseback riding safari.
---
Bush Biking: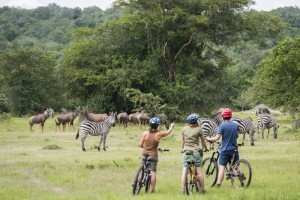 Mihingo Lodge imported sturdy mountain bikes which can be used for Bush Biking and see wildlife from the seat of your bike – you will be accompanied by a Mihingo Lodge guide.
Bike Rides can be taken within the park and outside of the park through village and cattle grazing areas.
Another one of those exceptional extras from Mihingo Safari Lodge.
---
Running Wild: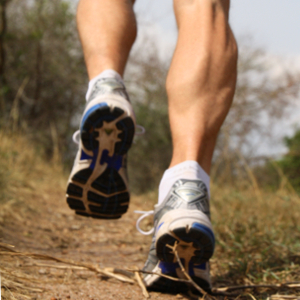 From 5km – 15km the lodge will tailor the experience to meet your needs with Mihingo Lodge Guides
For the more adventurous, they can  run on your own, as long as it is outside of the Park through communities that are near the Park.  The Lodge itself is outside of the Park, overlooking the park in a  sort of buffer zone.
This will be a most different settings for joggers, you will certainly encounter the giant horned Ankole Cattle – quite a sight.

---
Nocturnal Game Drives: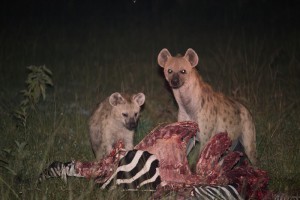 Mihingo Lodge uses their own vehicle for night game drives and the night game drive have become a real hit with the guests of Mihingo Lodge.
One of the common sightings are Leopards on the prowl for game.  There are a few lions in the park but are rarely seen.
Let us know if you like to go on a night-game drive while staying at Mihingo Safari Lodge.
---
Wildlife and Bush Craft Classes for Children: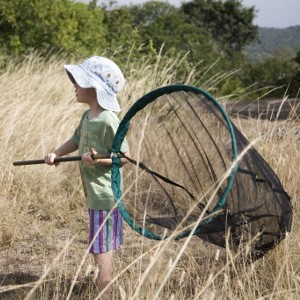 Mihingo Lodge is the only lodge in Uganda that  offers wildlife and bush craft classes for children.  We have had the children of clients on family safari participate and they loved it.
The children even receive a certificate at the end their class from the instructor who has training in teaching children the ways of the wild in Africa.  Let us know if you want your children to participate in the Bush Craft Course.
---
If you like to include Mihingo Safari Lodge – Lake Mburo Park in your safari itinerary – please let us know.