Gorilla trekking holidays for women
Gorilla trekking holidays for women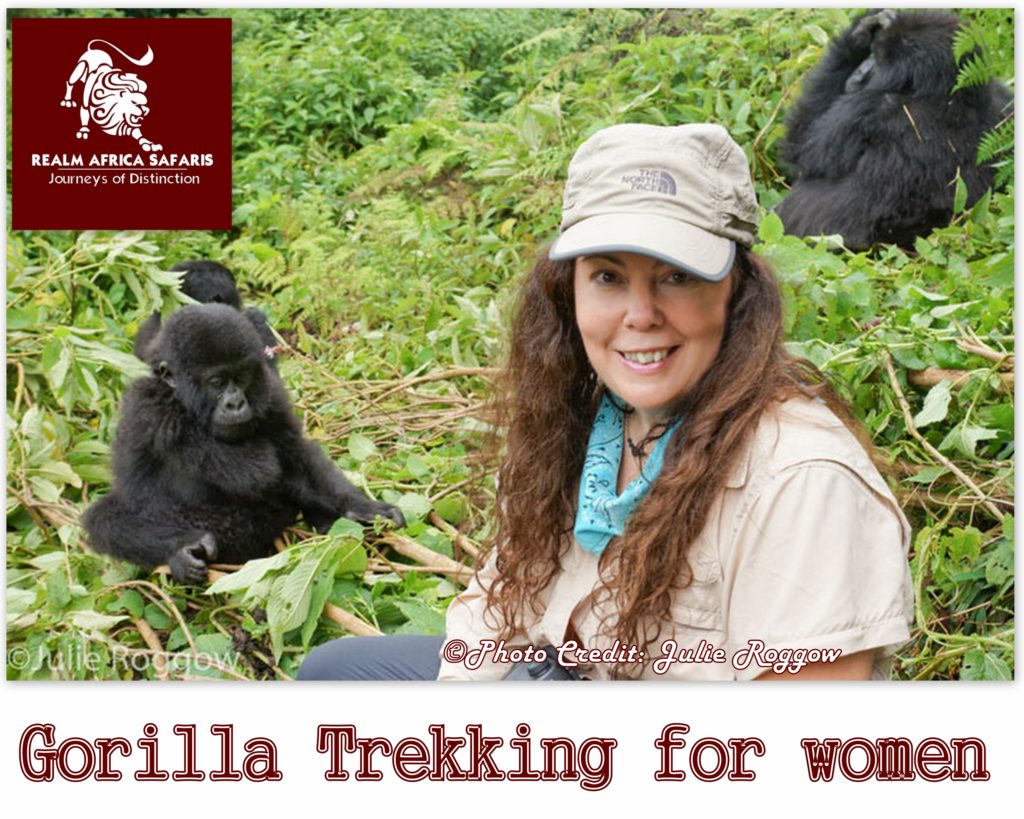 Gorilla trekking holidays for women is part of our women-only tour category that brings together a small group of like-minded adventure loving women. Gorilla trekking Holidays are known to be good bonding vacations for mothers and daughters, girlfriends, grandmothers and granddaughters, workmates and old time school mates.
Just like the phrase suggests, all our gorilla trekking holidays are exclusively for female persons – sorry Lads.
Planning gorilla trekking holidays for women.
Our gorilla trekking holidays for women are planned by our women-only tour director who ensures the trips are specifically built to cater for women's interests like en route souvenir shopping, working with local community-Based women empowerment projects, and then crowning this all up with a gorilla trekking safari for women. We deliberately keep our women gorilla trekking trips small in size (04 – 08 persons per group) so as to allow for unique safari experience for our clients.
Women on a group tour usually love share very personal stories and experience about their lives while On safari. It's for this reason that we select small boutique accommodation for all our gorilla trekking holidays for women to accord them the freedom to freely share and enjoy their safari trip without having to worry about the crowds at the lodge or hotel they are staying.
Things to bring for women-only gorilla tour
Gorilla trekking boots.
Rain Jacket.
Insect Repellent.
Garden gloves.
Fast dry light pants + long sleeved shirt.
Camera.
Waterproof day pack.
Notebook for your personal use.
---
Our gorilla trekking holidays for women are simply more than just any other ordinary gorilla trekking tours you have probably seen being advertised On the internet.  Each itinerary is built allow to community visits and interactions something we believe women travellers like to do. If you are interested in visiting and supporting a community, we recommend that you carry some stuff to give out to local women groups that you will visit while on your gorilla trekking holiday.