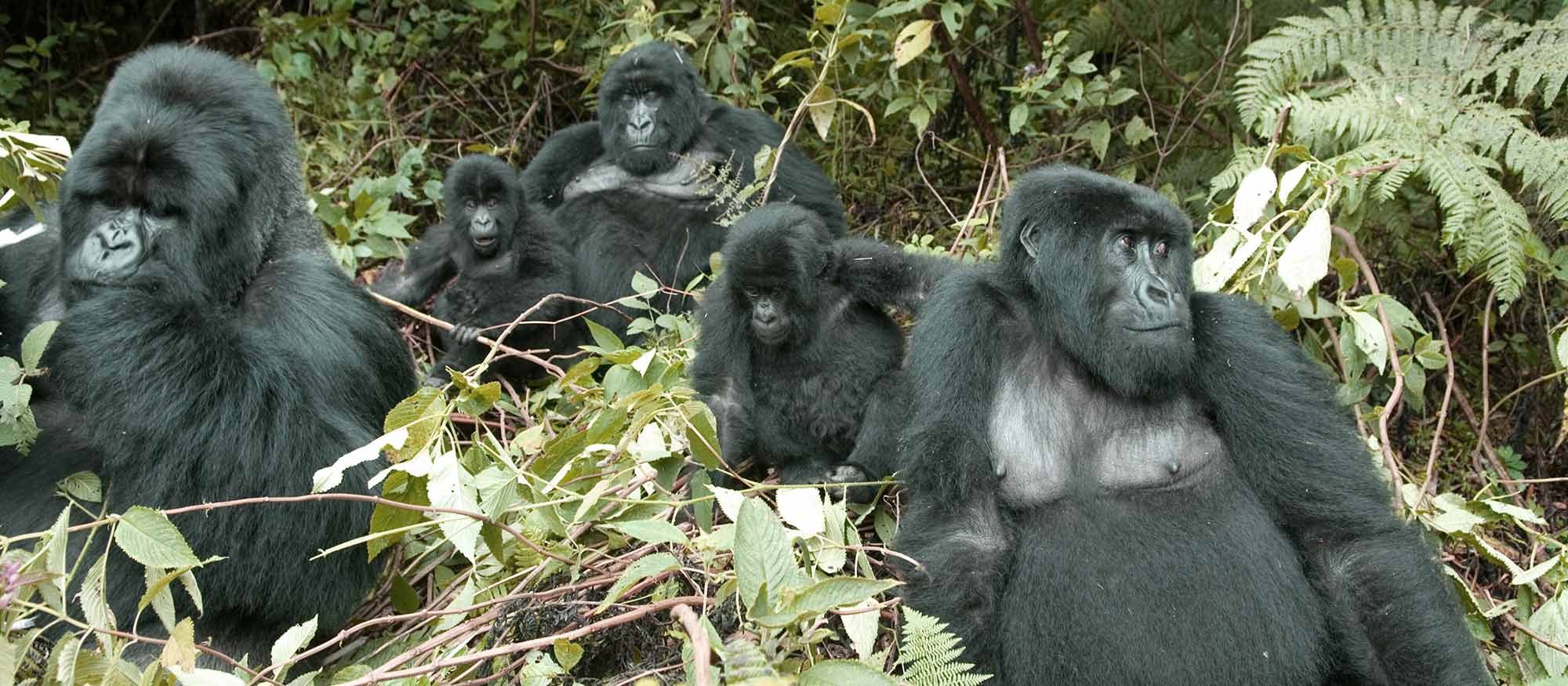 Bwindi Forest National Park Uganda …
---
Bwindi Forest National Park is probably the best place in Uganda see mountain gorillas. The park protects slightly over half (840+)the world's population and has several habituated groups. Bwindi forest National park is also considered a bird-watcher's paradise with up-to 350 species recorded, including many Albertine Rift endemics.
What brings travelers to Bwindi Forest National Park?
Excellent gorilla trekking with almost guaranteed sightings of up-to 98% success rate recorded over the years.
Superb bird-watching available with knowledgeable guides
Unspoiled rain forest Walking trails that deliver true nature walk experience like you have never seen before.
What Wildlife can be seen inside Bwindi Forest National Park?
Besides the endangered mountain gorillas, eleven (11) other primate species are found in the forest. These include chimpanzees, olive baboons, black-and-white colobus and l'Hoest monkeys. Elephants (most call them forest elephants) are present, but seldom seen. Bushbuck and several types of forest duikers can sometimes be spotted as you drive or walk through the forest. The park has a very impressive bird and butterfly checklist. Butterflies are something of a specialty, with an impressive list of 200 species; 42 of which are endemic to the Albertine Rift.
Interested in visiting Bwindi forest national park – Uganda?  We have provided you with relevent imformation worth knowing as you plan your trip to Bwindi Forest.
Places to stay in Bwindi Forest National Park.
How Do i book a Holiday to Bwindi Forest National Park in Uganda?
Book through Realm Africa Safaris:
Realm Africa Safaris prides in organizing tailor-made small group gorilla trekking Holidays for families (even if you opt to travel with your kids – " Gorilla trekking Holidays with Kids under 15 years" ), for couples that would like experience an African "honeymoon trekking gorillas in Uganda", and for the physically challenged persons, we recommend " gorilla trekking in a sedan chair "carried by eight (08) porters who carry you back and Forth through the forest to See the mountain gorilla in the wild – this doesn't come cheap though but is all possible if working with Realm Africa Safaris.
---
Bwindi forest is surely a Must visit for all travelers to Uganda, Not just for the gorillas but, for a lot more things to do and see in Bwindi like; birding in Bwindi Forest, hiking forest trails, the butterflies and of course you don't want to miss seeing the people that once inhabited the jungle – the Batwa pygmies. If you have any further questions about Bwindi Forest National park, please speak to us, we will be happy to help you out.