SMALL GROUP GORILLA TREKKING AND WILDLIFE SAFARIS
UGANDA - RWANDA GORILLA SAFARIS - HOLIDAYS - TOURS & VACATIONS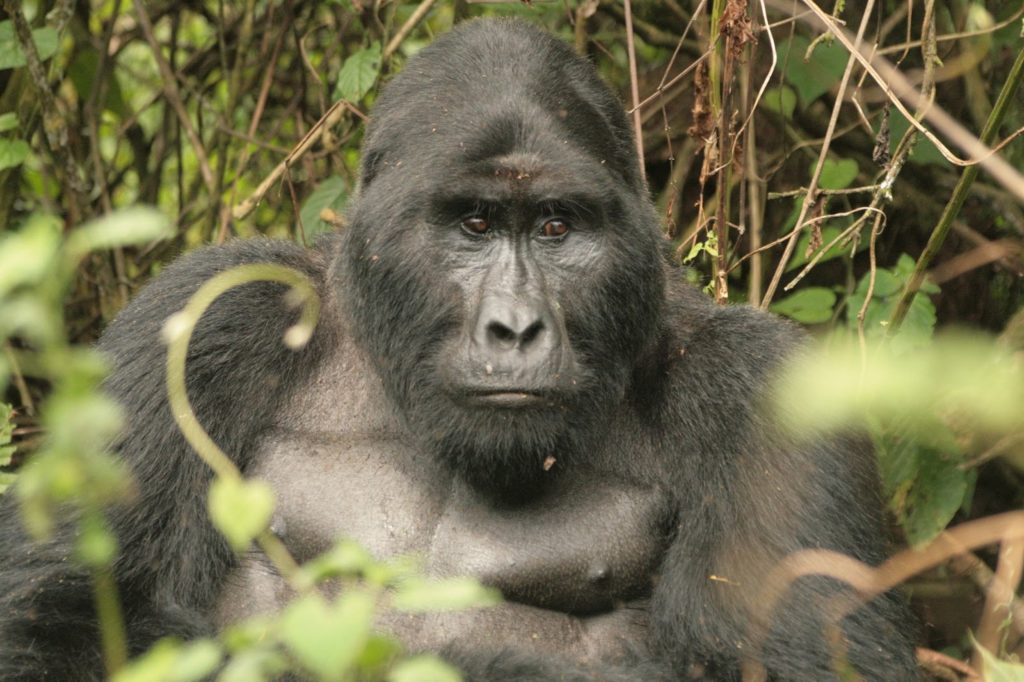 DISCOUNTED APRIL - MAY & NOVEMBER UGANDA GORILLA PERMITS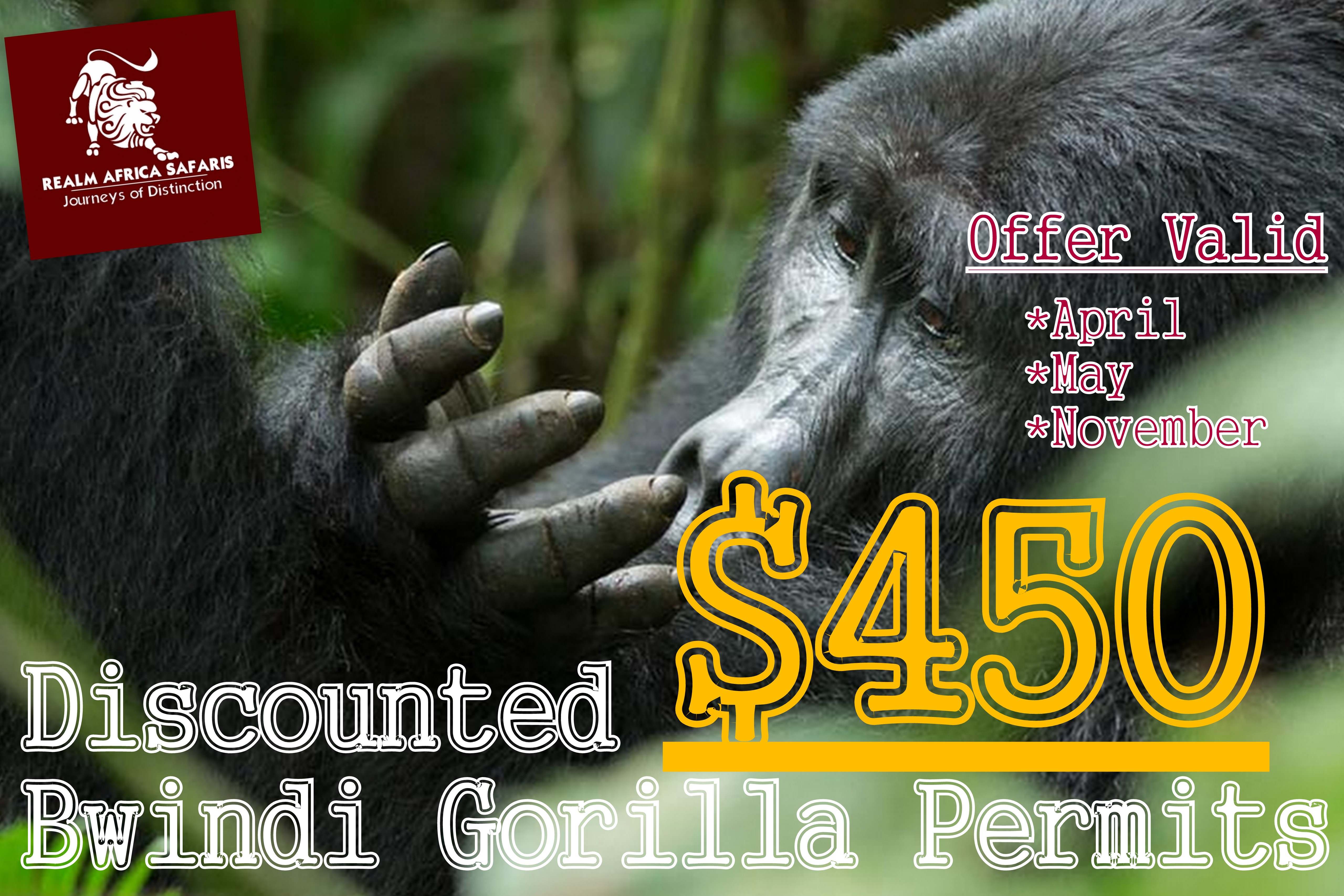 Planning a  trip to Uganda to see the mountain gorillas of Bwindi Forest National Park ?
Consider travelling to Uganda in the low season months of May, April & November when Gorilla trekking permits cost only US$450 per permit instead of US$600 – You get to SAVE US$150 on each gorilla permit.
Wondering how fruitful April, May & November Low Season Gorilla trekking experience would be?
Read more about:
DISCOUNTED LOW SEASON UGANDA GORILLA SAFARIS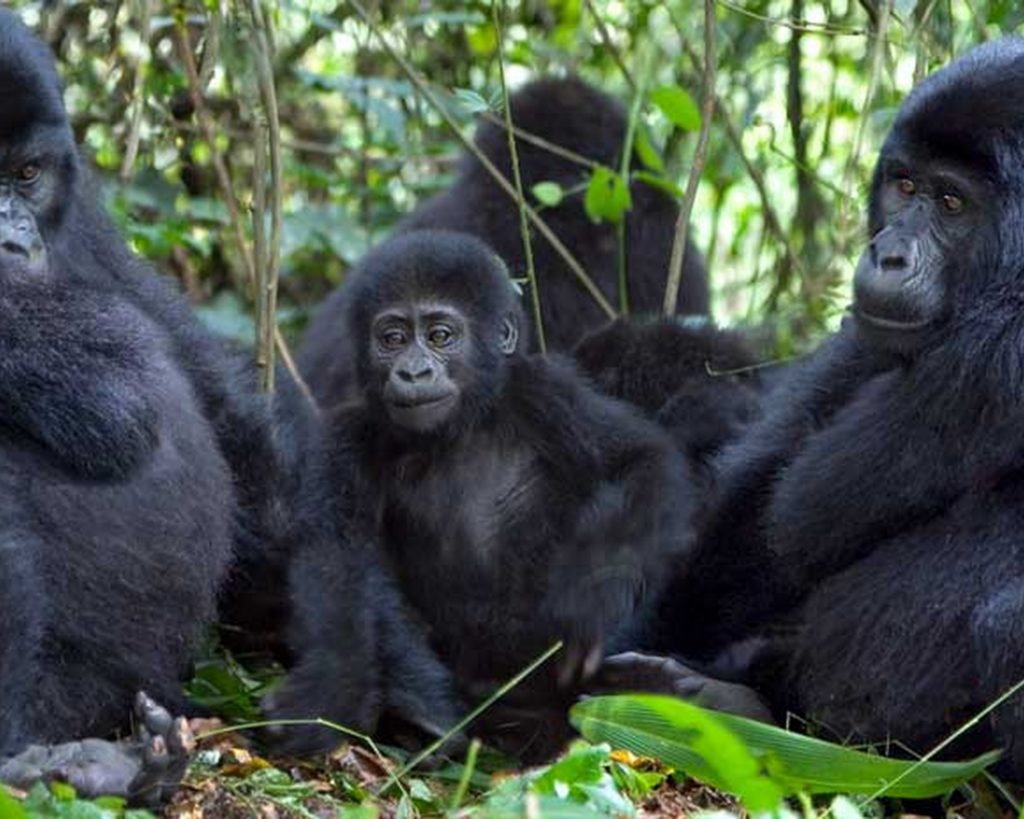 3 DAY DISCOUNTED LOW SEASON UGANDA GORILLA SAFARI
Our 3 Day Discounted Low Season Uganda Gorilla Safari into Bwindi Forest National Park is our most popular journey for travelers seeking to see mountain gorillas in the low Season Months of April, May & November. Uganda Gorilla Trekking permits Cost USD450 – instead of USD600.
5 DAY DISCOUNTED LOW SEASON UGANDA GORILLA & CHIMP TOUR
This 5 Day Low Season Discounted Uganda Gorilla and chimpanzee Tour is a favorite for Primate lovers. This tour Visits Kibale Forest National park for Low season Chimpanzee permits for Kibale Forest cost – USD100 instead of USD150.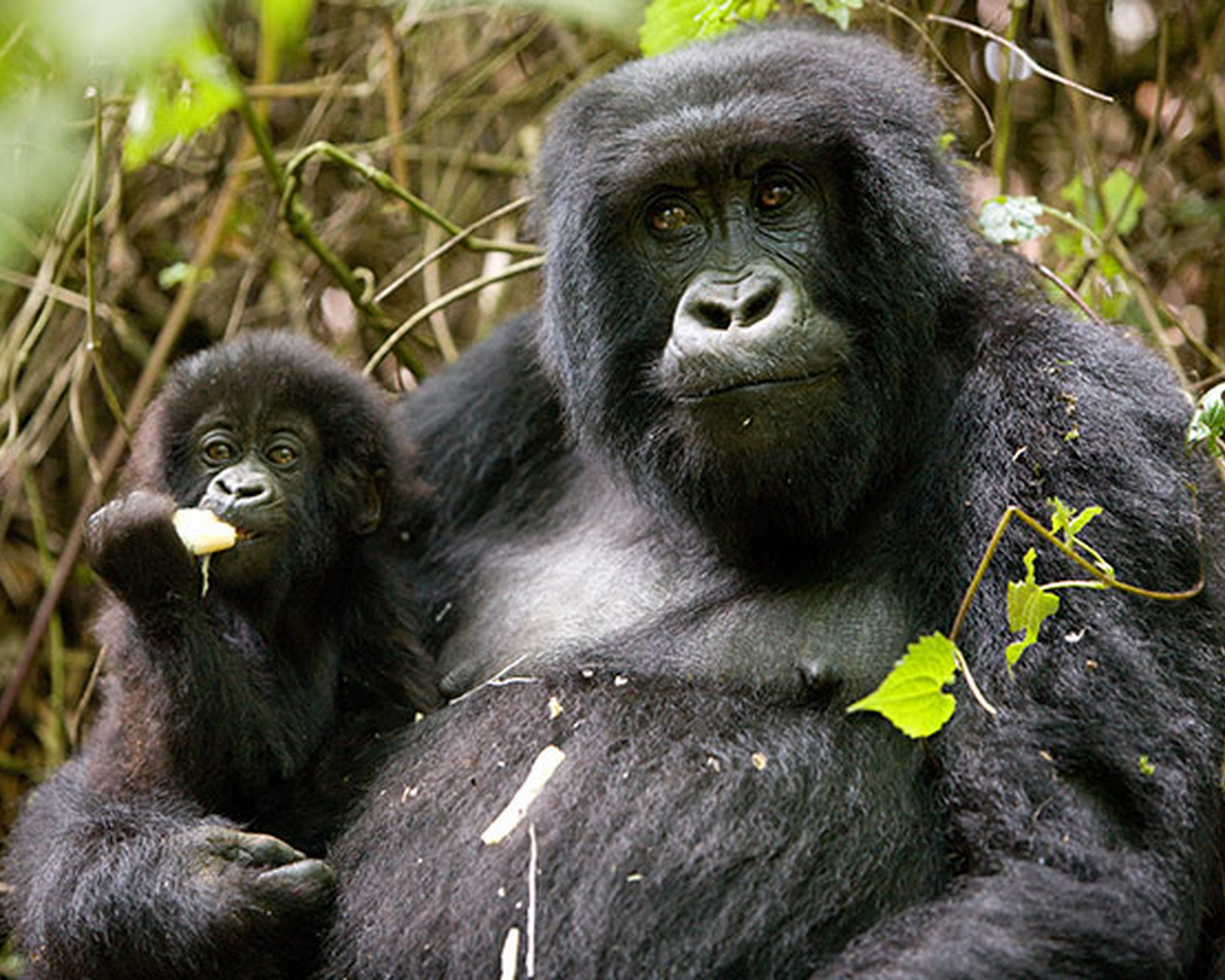 9 DAY DISCOUNTED LOW SEASON UGANDA GORILLA, CHIMPS & WILDLIFE TOUR
Our 9 Day Discounted Gorilla, chimps and wildlife Safari is our best seller advantage series Uganda Safari. Travelers get to Trek chimps In Kibale Forest, visit Queen Elizabeth Park for the Spectacular Kazinga Channel boat trip, crowning it all up with gorilla trekking In Bwindi Forest.
UGANDA GORILLA SAFARIS - TOURS - VACATIONS & HOLIDAYS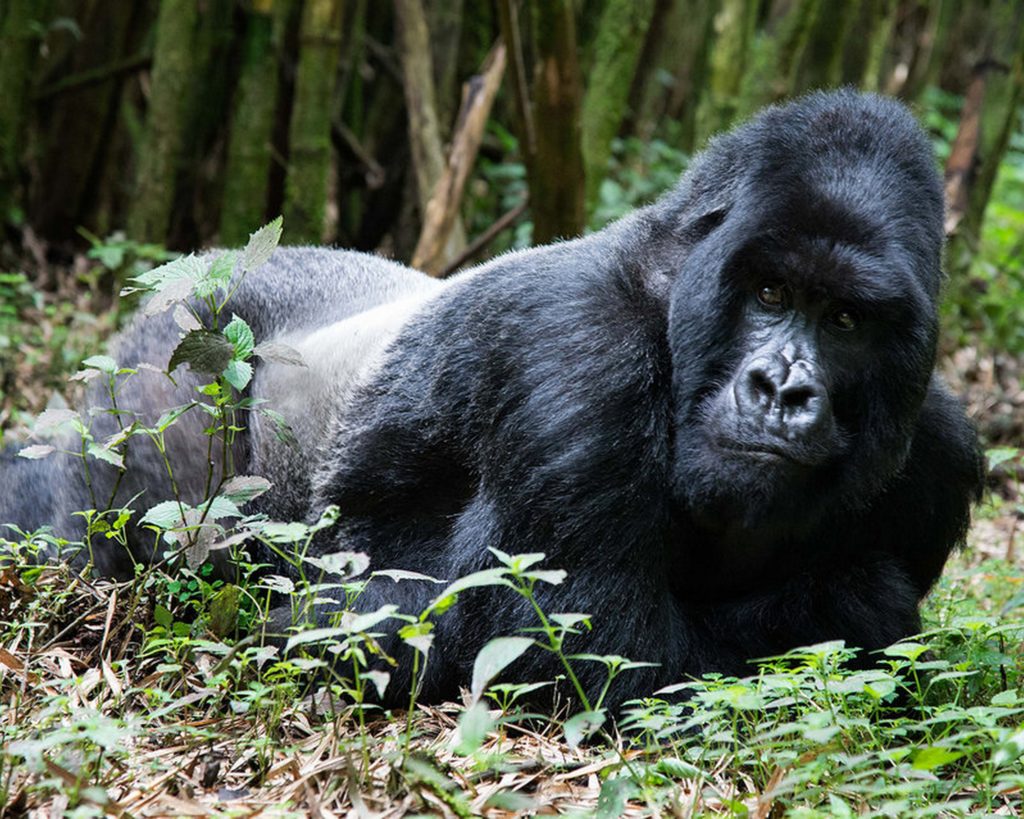 3 DAY UGANDA GORILLA TREKKING SAFARI
This 3 Day Uganda gorilla trekking Safari Holiday visits Bwindi Impenetrable Forest for gorilla trekking.
Bwindi Forest National park is considered the best place in Africa for gorilla trekking.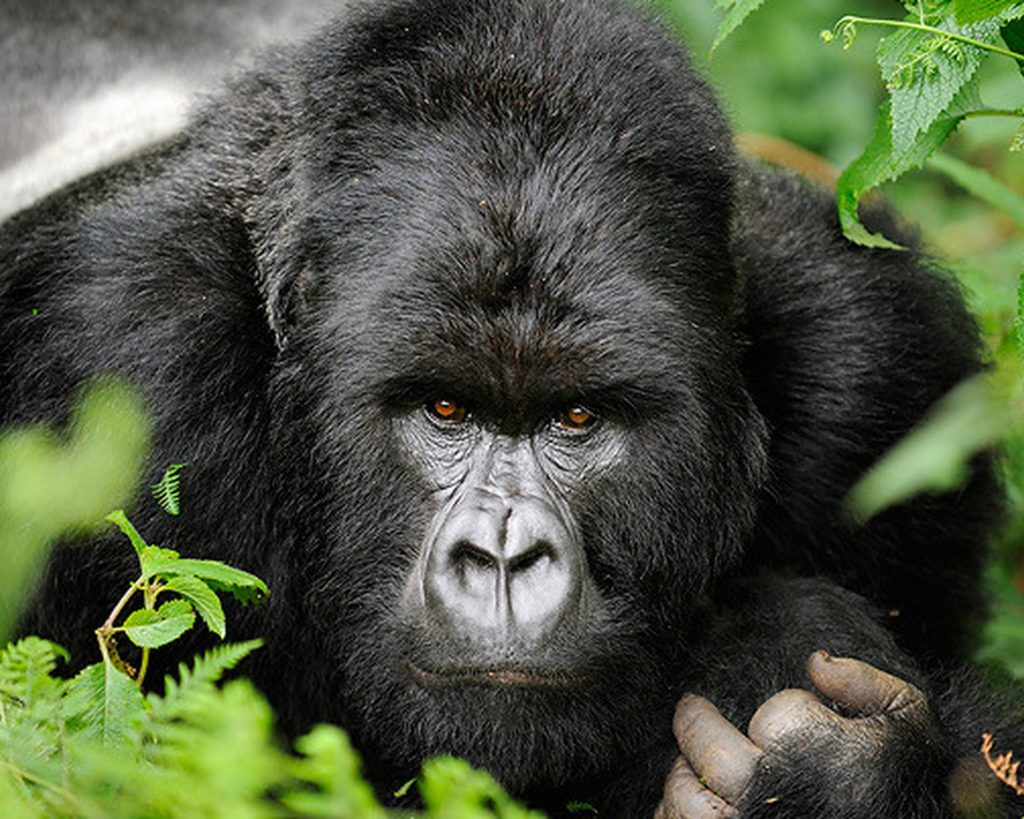 5 DAY UGANDA GORILLA & CHIMP TOUR
Gorilla Trekking in Bwindi Forest and chimp Tracking in Kibale National Park are once in a life-time experiences. This 5 Day Uganda Gorilla & chimps Safari is the best way to see both Primates.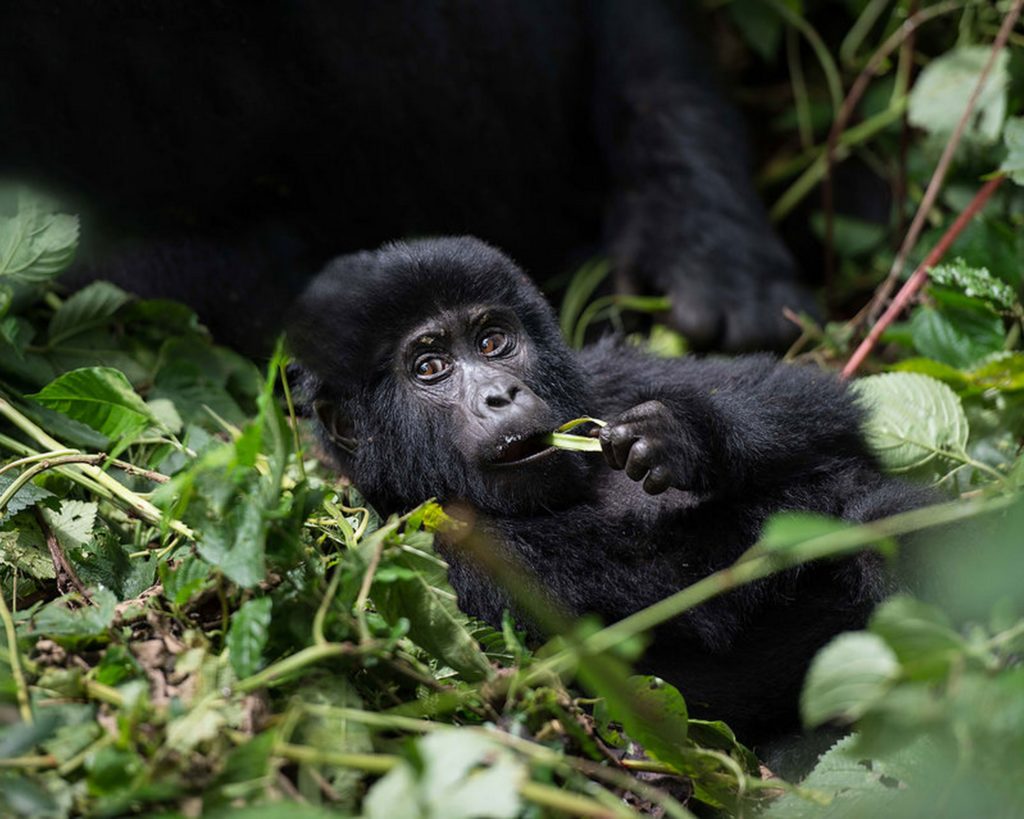 9 DAY UGANDA GORILLAS, CHIMPS & WILDLIFE TOUR
This 9 Day Uganda safari – Tour visits Kibale Forest for chimp trekking, Queen Elizabeth for savannah animals, Ishasha sector for tree Climbing lions and crowns it all up with the Spectacular gorilla trekking.
UGANDA GORILLA HABITUATION EXPERIENCE IN BWINDI FOREST NATIONAL PARK
3 DAY UGANDA GORILLA HABITUATION TOUR VIA KIGALI
Fly-in through Rwanda and drive to Uganda for a Gorilla Habituation Experiential Safari in Bwindi's Rushaga sector. Gorilla habituation is a full day and allows you 4 Hours with the Mountain gorilla of Uganda.
Africa has got amazing things to experience, but climbing Kilimanjaro – Africa's – free Standing mountain – 5895m high above seas level – the roof of Africa is entirely an incomparable lifetime encounter. The mountain offers trails to cater for even the Least exprienced trekkers. Our favoirite is the 7/8 days Lemosho & Rongai Routes.
Quick Facts worth Knowing:
Best Route to Climb Kilimanjaro.
Popular Kilimanjaro Trekking Holiday Experiences:
7 Day – Rongai Route (Our BEST recommendation)